Our Team
Welcome to our company, I am pleased to introduce you to our team! I believe we offer an unrivaled personal touch to the building of your custom home, and as such we think it is important that you meet our team as they are largely responsible for the translation of your vision and dream into a real home.
In 2003 I started Shirecrest Homes Inc. with a vision of providing clients with a full scope and versatile custom home building experience in Southern Ontario. Through my many years spent learning about the new home building industry as a framing professional; I discovered there was a demand for exceptionally well-built homes. I also realized that these homes had to meet the needs of each unique home purchaser, meeting those individual needs is the essential ingredient of a house becoming a "HOME". Once we achieve that goal, it becomes the place where the fond memories and stories of the future can occur.
Experience has taught us that the key to a great build is communication. This begins with you communicating your vision, dreams, and desires and will carry through to our design and building teams. We take great pride in our work and strive to exceed customer's expectations as well as the standard of today's building practices. Through the use of superior materials and a distinguished team of professionals dedicated to excellence, we are known best for our consistent quality and innovative interior planning.
I invite you to meet with myself and our design team and discover for yourself what truly sets Shirecrest Homes apart from other home builders. We look forward to learning how we can help you turn your vision into a home that you can be truly proud of.
Sincerely,


Ken Sommer
President, Shirecrest Homes Inc.
Each team member lends their
expertise to every project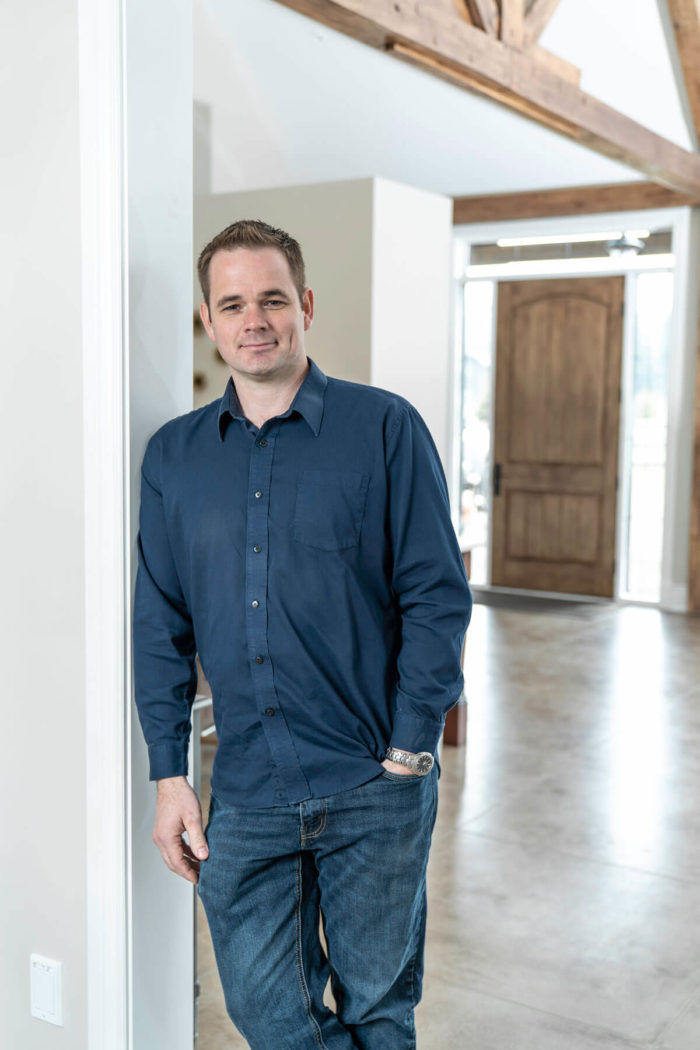 Ken Sommer
President & Project Manager
Ken has spent the past 20+ years in the new home building industry. He acquired the skills of his trade from a long lineage of family members who have spent the majority of their lives dedicated to hand crafting well built homes. Ken began his career as a framer, working alongside his father and brother on many different types of residential and commercial projects throughout Southwestern Ontario. At a young age, Ken discovered his passion for homes that illustrated strong building science methods along with innovative designs; which inspired his creation of Shirecrest Homes Inc. in 2004.
A motivated entrepreneur, Ken has spent more than a decade committed to learning and refining his knowledge and skills of superior residential design and construction methods in order to successfully deliver a home, centered on form, function as well as environmental responsibility. Ken is committed to minimizing the carbon footprint of each and every home he builds, setting our homeowners up for a healthy, long life spent in the home of their dreams.
Ken is most well-known for his devotion to his clients, providing them with his meticulous attention to detail and continuous involvement in each stage of the project. His trusting and caring nature provides a very thoughtful process with your requirements in mind, beginning with the preliminary phase of your home's design, carrying through long after your closing day.
His mission to remain current in this industry truly sets him apart. Ken is always searching for the best technologies and building techniques to adopt in order to provide all homeowners with top of the line methodology, systems and products in order to consistently raise the bar and deliver exquisite quality and craftsmanship; for the best value.
"We invite you to find out more about Shirecrest Homes while allowing us the opportunity to share your vision."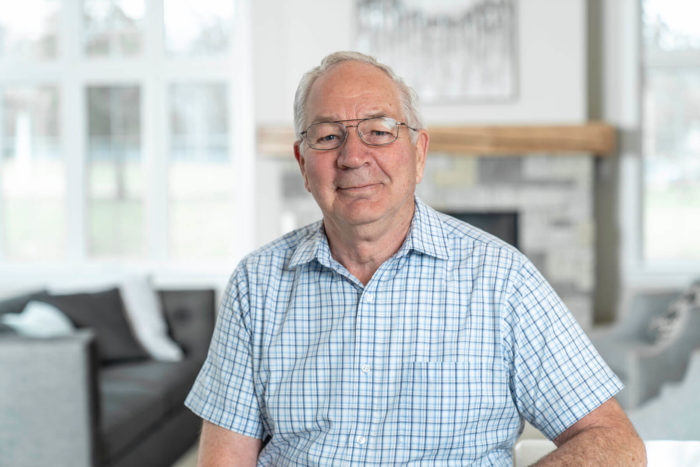 Henk Sommer
Finish Carpenter
Henk is a true Craftsman. He shares his extensive knowledge of finish carpentry with our team and is responsible for the wood working details in each and every home. Henk is involved in many facets of the carpentry design process, from handcrafting full hardwood staircases and handrails, to our signature timber beam construction as well as deck design.
Henk brings his very impressive and well rounded 55 year career history in the home building industry to our Shirecrest team. He is a true professional and is experienced at every stage of the build process such as foundation forming, framing & roof construction; to name a few. Henk is an entrepreneur at heart and has led many construction teams over the course of his profession and is now dedicated to providing exceptionally, well crafted homes to our very distinguished clients.
He is passionate about fully satisfying our homeowners at the end of the build process through the use of his careful attention to detail and time management skills.
Henk feels that each home is unique, beautiful, and is finished to perfection.
"I recommend my son, Ken, for his honesty and full commitment to each project to please the customer. I absolutely like working for Shirecrest and pray that I will have health to do so for some time to come."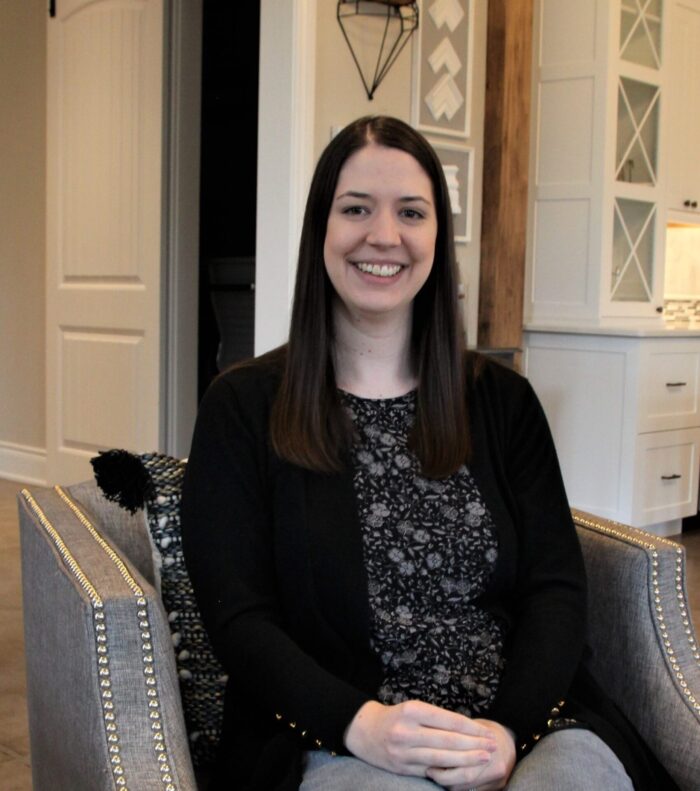 Leanne Baker
Project Manager and Estimator
Leanne is our Estimator and Project Manager at Shirecrest Homes Inc. She brings 8 years of experience in construction with a Bachelor Degree in Interior Design. Formerly working in commercial construction with a focus on restaurant retrofits, Leanne decided to branch out into Residential Construction to learn from a different side of the industry. With her experience she has the ability to oversee a number of projects from start to finish whether it is a complete new build or a renovation. Her favourite part about working at Shirecrest Homes Inc is being able to see a project come to life from a set of drawings. She believes "No two days are ever the same. Every day brings on new challenges and allows for something new to be learned every day."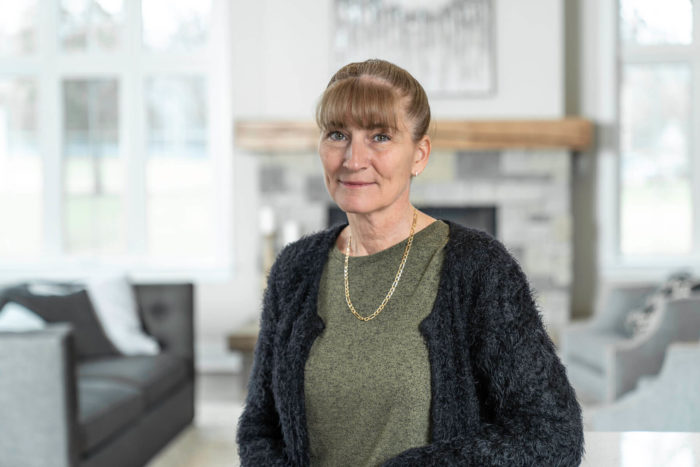 Susan Anton
Secretary/Treasurer
Susan is the Secretary/Treasurer. She holds an Administrative background in manufacturing with more than 25 years of experience and over 8 years with Shirecrest Homes Inc.
Susan's favorite part of her position is the opportunity to view each completed home and see how each home is really unique to each of the client's needs.
Susan enjoys what she does and truly believes in the quality and care Shirecrest Homes Inc. provides to their customers. "Building your new home is really a commitment to create an environment that reflects your own lifestyles. When making such a commitment, it makes sense to rely on a quality builder you can trust."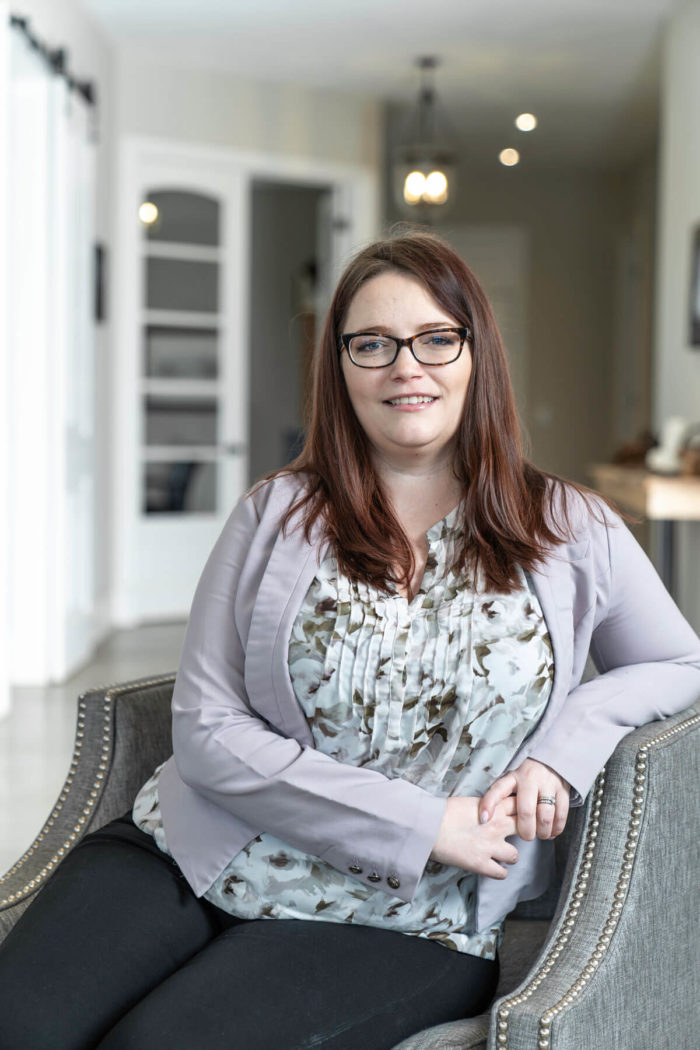 Cortney Doherty
Interior Design & Sales
Cortney is our Interior Design and Sales Representative at Shirecrest Homes Inc and brings 8 years of design experience. Cortney has worked on a variety of projects and believes each design should be tailored to the individual needs of the client. She believes it is important to develop a plan with the unique wants, needs and preferences of the client to ensure the best possible project. No detail is too small and her critical eye and innovative ideas create solutions.
Her favorite part about working at Shirecrest Homes Inc is the interaction she has with the clients. Building a home is one on the most exciting times in someone's life. Cortney enjoys being able to work with the clients every step of the way; from the initial planning to specifications through construction and project completion.
Cortney believes in the words of Henri Matisse, "creativity takes courage". She applies this to every part of her life and strives to be fearlessly creative in all aspect of design.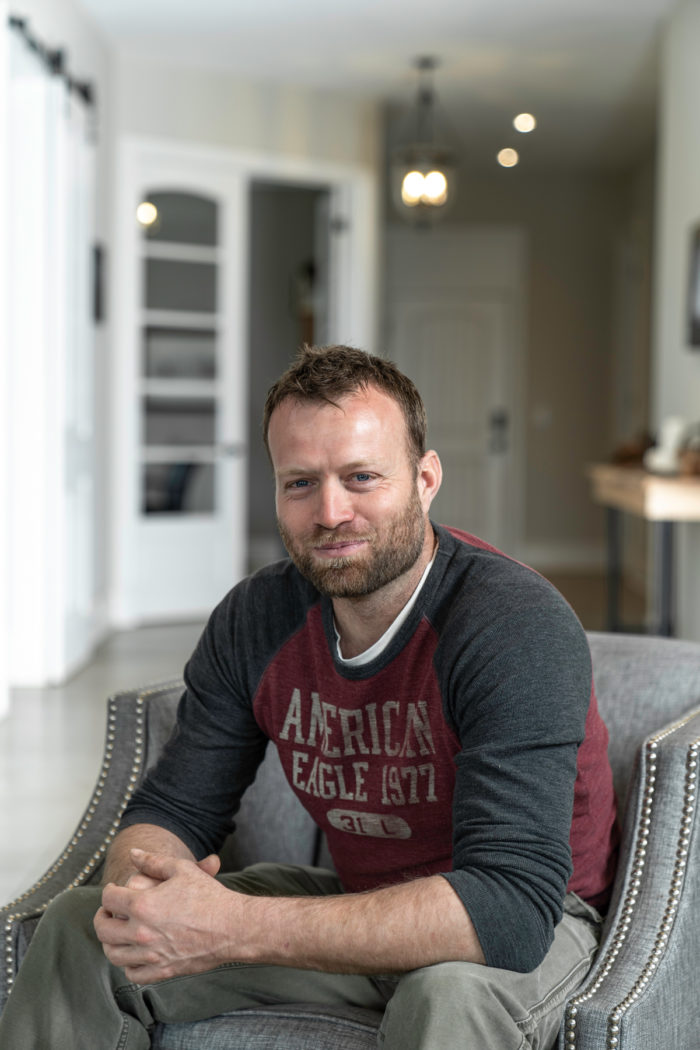 Johan Gorter
Excavator Operator
Johan has been with Shirecrest for 5 years and began his career here as a general labour/carpenter; since then he has transitioned into the role of excavator operator. Johan enjoys the challenges that face him in his role at Shirecrest Homes. In addition Johan is a fine artist, painting with oils and acrylics. Some of his accomplishments are exhibited in our showroom. The exemplary skill expressed in his fine arts is also a characteristic Johan uses in his home building. His critical eye and tenacity for perfection is a benefit for the projects he works on.
Johan has discovered that there is a sense of accomplishment you feel when working for a custom builder. Being involved in projects from beginning to end allows one to see the whole process. From problem solving, adding input, putting together the process; it allows one to take ownership and really become a part of the end result. Our homes are something you can be proud of.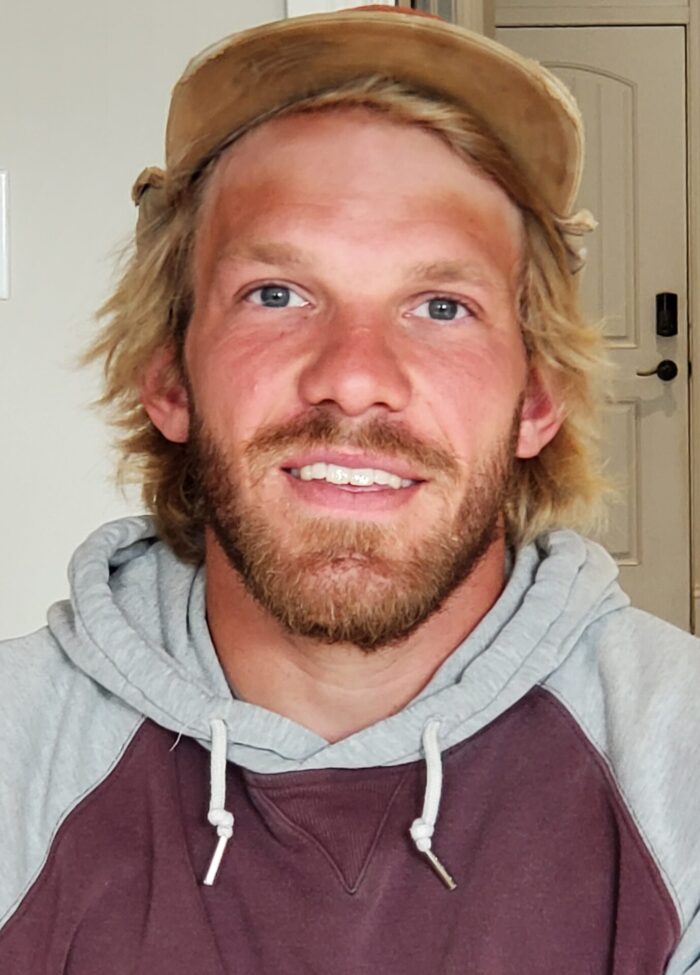 Jared Delarge
Lead Hand
Jared is the Lead Hand at Shirecrest Homes Inc. with 5+ years of experience. He has a Bachelors in Geography and is two thirds the way done completing his Carpentry Red Seal. Jared has a great appreciation for constructing projects. He takes pride in his work and enjoys using past experiences and learning new methods of work to build on his knowledge of the industry. He loves everything about construction and when he is not working, he enjoys creating many wood working projects at home.
Jared's favourite aspect of Shirecrest Homes Inc. is the emphasis on quality that is placed on the wide variety of different work. He also appreciates the commitment Shirecrest makes to encourage all employees to learn new skills and challenge themselves.
Jared lives and works by the quote "No problem, just solutions" by Omar Baker.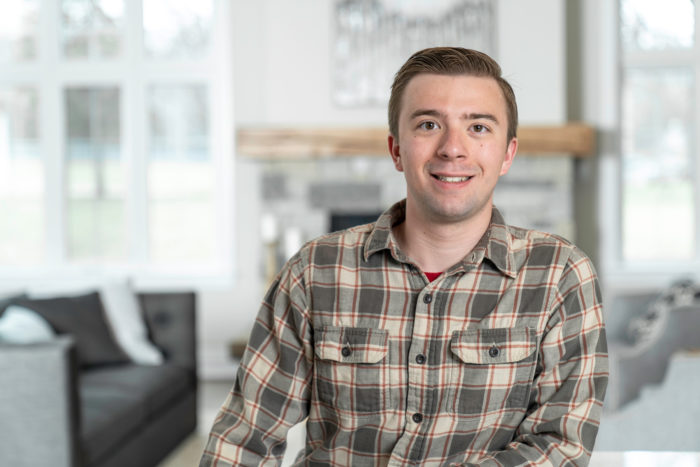 Michael Traks
General Carpenter Apprentice
Michael is our General Carpenter apprentice. He has taken special interest in working with our senior carpenters to hone his skills in finish carpentry. Michael is currently working towards his Red Seal in carpentry. With his natural ability and keen eye, Michael is a valuable member of our Shirecrest team.
Michael's favorite part of working at Shirecrest Homes Inc is the opportunity to work with friendly people who push him to be his best. Building custom homes provides new and challenging adventures everyday which makes working at Shirecrest Homes Inc a truly unique experience.
Michael lives and works by the words of Yoda – "Do, or do not. There is no try."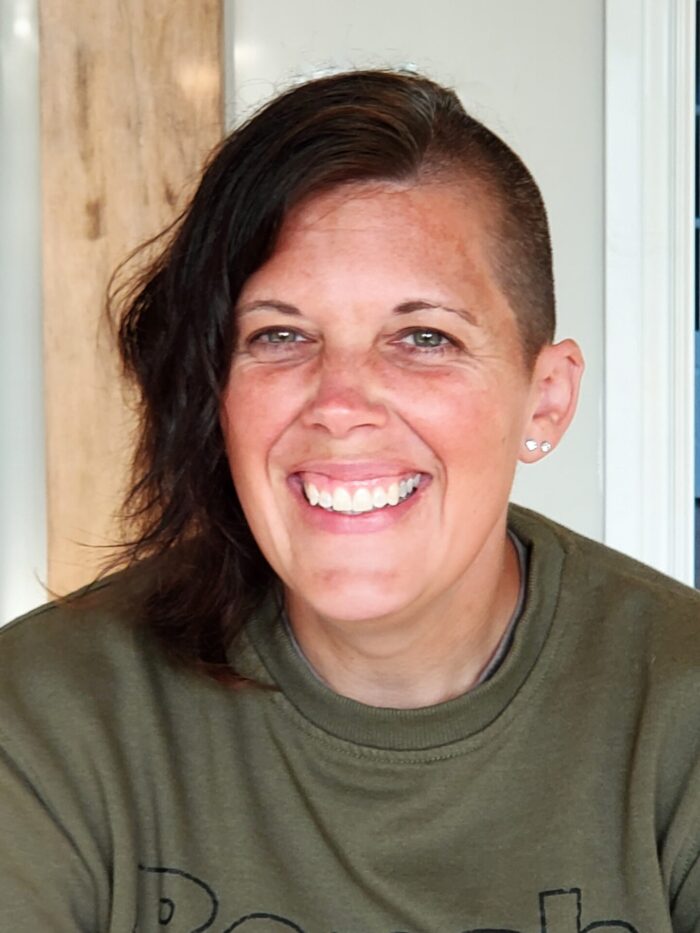 Helina Golden
General Labourer
Helina is a General Labourer at Shirecrest Homes Inc. She has previously worked as a sub-contractor and volunteered with Habitat for Humanity. Helina has been working in trades for many years. She enjoys doing tile work and rebuilds. Helina also loves doing detail work and is focused on safety and quality. She appreciates the attention to detail that the Shirecrest team puts into every project.
Helina's favourite part about working at Shirecrest Homes Inc. is being able to work with a group of people like family who have each other's backs. She also appreciates the quality of work and focusing on making sure the best is done every day.
Helina lives by the quote "May my legacy be kindness".